Platforms are rising as a decisive factor for success or failure. Unlike in the past where the big capital dominated the market, easy access and share of information alongside diversified consumer groups seem to be shaking the mould.
In this respect, the move of the World Technology Trade Center is worth mentioning. For over 20 years, the World Technology Trade Center has provided platforms for business consulting, procurement and open market and PowerKorea met director Kim Dong-soon.
Kim was born in Tongyeong City and nestled in Gimahe City for business. From 2000, she started to run farm produce distribution alongside Arirang Myeongpoom Mall and Arirang News. In 2012, she took the deputy chairman's role of the World Police Martial Arts Federation Gyeongnam Gumdo Association and on May 2013 played Queen Seondeok of Silla at the 56th Miryang Arirang Grand Festival. In 2014, she was elected as a member of the 7th Gimahe Council and made contributions to advancement of the city for 4 years.
"The World Technology Trade Center will support small companies to grow as medium sized companies through various support programs not only in Gimhae but nationwide" said Kim who admires Steve Jobs, Warrant Buffet, Jack Ma and Masayoshi Son.
"Not all companies are run as smoothly. This is because the direction of the company is not working by the plans of the owner. This is the point where the World Technology Trade Center provides a helping hand."
Platforms are very important tools where people and people and businessmen and businessmen meet and make trade and exchange whether it is commercial, politics or culture.
"The 4th Industrial Revolution is about convergence where machines meet humans, virtual meets reality and science meets technology. Unlike in the past where manufacturing vehicles were more important, the age of 4th Industrial Revolution makes car share platforms more important. Stories have become more important for products than the products themselves in order to sell better. In other words, software gets more power than hardware. All of these shifts are difficult for a company to catch up but it needs specialists in the field. In this respect, communication and understanding as well as human-centered mind come as priority."
In 2016, Kim served as the deputy chairman of the ICMCI CMC Korea that has 53 member countries, met LA Korean Festival Foundation honorary chairman Kim Jin-hyung last February to learn the markets in the US, and helped former assistant secretary of disabled policy division of the White House Park Dong-woo to establish Korean Alphabet Day.
She is a research planner at the Korean Industrial Development Institute Management Development Headquarters and a member of the Dallas Industry & Commerce Expo Promotion Committee. At an online event held from 2 to 7 November this year, she is pitching up a booth for Korean products and promoting excellence of Made in Korea.
She is the founding chairman of the Gimahe Jangmi Rotary Club and the president of the Rotary International 3722 Gimhae 1 Region with which she has been actively engaged in helping people in need.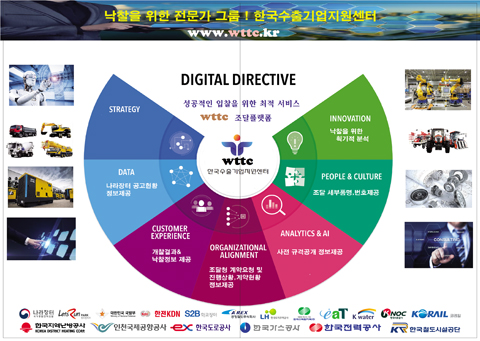 김태인 기자 red3955@hanmail.net
<저작권자 © 월간파워코리아 무단전재 및 재배포금지>