In this time of technically advanced societies we are living in, many of us might agree that we are drawn to materials and egoism. We put 'me' first before others and we are not surprised by doing that or seeing that. However, there are still people who put 'others' first before themselves. Keongsoo Jeong, Head of the Sacheon Samaul Undong Center (New Community Movement center) is one of them.
The New Community Movement has gone through a number of shifts according to the needs and wants of the time. It made a great contribution to economic development in the 70s and took the lead in reshaping society and village communities in the 80s. As of today, it is embracing environment campaigns.
"The biggest achievement of the movement I think was that it planted 'we can do it spirit' in our head when we were struggling back in the days. It gave up confidence that why can't we do while others can do? This spirit not only accelerated economic development but also the power to overcome hard times like the financial crisis in 1997. The three core values of the movement are diligence, self-help and cooperation. Over 70s, 80s and 90s, the three core values are still alive in our everyday life today if we look around with a keen eye and it is my job, as the head of the center in Sacheon, to keep the spirit and values rolling." explained Jeong.
Opened the door in 1983, the center in Sacheon is now boasting around 1,000 members who are proactively engaging in a variety of activities from culture and education to medicine, environment and science in cooperation with related organizations. The center participates in more than 200 campaigns related to peace, environment and community a year which is remarkable considering it is only a local offce.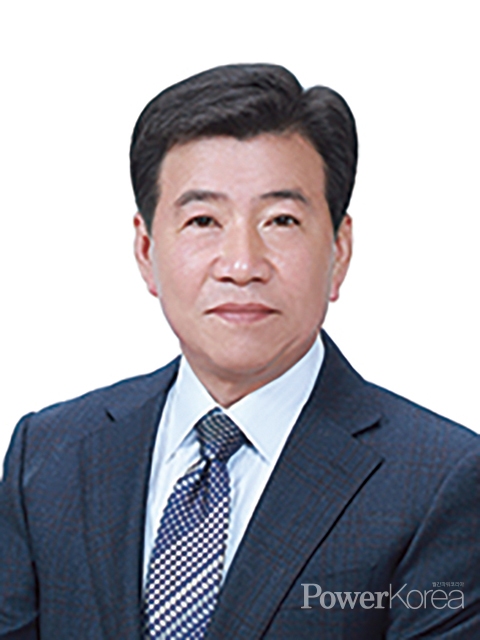 ▲ Sacheon Saemaul Undong Center / Head Keongsoo Jeong
"From me to us to villages to the nation of the movement is still valid. We now need to go global and make life better for the people of the world especially in developing countries not to mention 'actions' for climate change that is endangering all living things on earth."
As part of this effort, the center in Sacheon has planted thousands of trees and given out free rice and food to people in need. When the pandemic started to spread, the members of the center joined the quarantine in the region during which not a single member was caught with the virus which is truly impressive!
"What makes us happy I think is where we put our value if I may be bold to say. As the head of the center, I and 1,000 members will keep working in one mind to help people in need and to create a better society and a cleaner environment." <PowerKorea>
김태인 기자 red3955@hanmail.net
<저작권자 © 월간파워코리아 무단전재 및 재배포금지>